Wednesday, September 16, 2020 11:30 AM to 1:00 PM Mountain
Topic: Cybersecurity
Cyber Prep 101: You Don't Have To Be A Victim
As businesses adapt to operating during a pandemic, they are getting bombarded with scams, phishing campaigns and are having to work learn to work remotely with a security mindset. Many small businesses are still worried about complying with cybersecurity requirements but are not sure what these are or what they should be looking at. Data breaches, unauthorized disclosures, backups, business continuity as well as privacy laws are the most common concerns among business owners today.
The speaker will break down cybersecurity and explain the minimum things you should be aware of in your business. He will show you how to conduct a self-assessment of your business processes so as to identify unacceptable risk and mitigate it effectively. The presenter has extensive experience in multiple industries and will be available to respond to questions after the presentation.
Please register and join us on September 16 for this online workshop.
Presenter: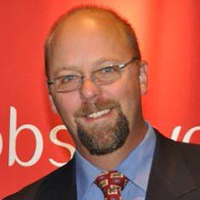 Dr. Shawn P. Murray, C|CISO, CISSP, CRISC, FITSP-A
President, Chief Academic Officer, Cyber Security Professional
CISO, Murray Security Services & Consulting
Co-Host:


This workshop is part of Pikes Peak SBDC's TechSource: Cyber CYA program, consisting of workshops, resources, and free consulting to help businesses cover their digital assets.
Fee: No Cost